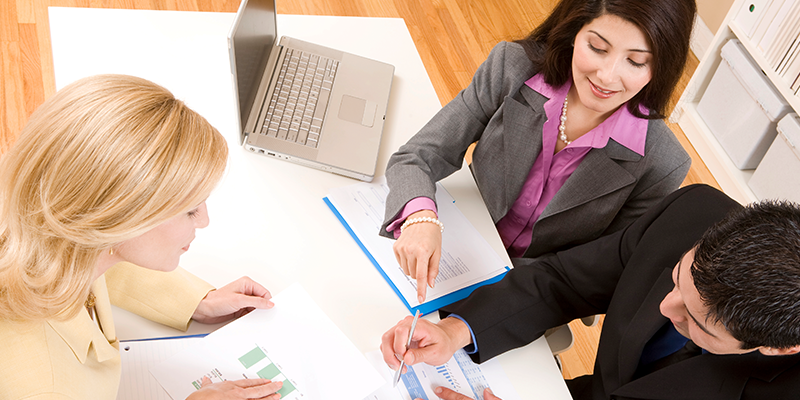 With 2016 in the rearview mirror, it's time to make a fresh start. If the new year brings plans of starting your own business, it can be an exciting but potentially overwhelming time. Although the core of your business relies heavily on your product, the ability to obtain financing and create a proper businesses structure is the foundation in which to grow. With 90 percent of new businesses failing, it is essential that each logistical step is completed properly to maximize your new business potential and get started on the path to success. To help turn your dreams into a reality, Hogan-Hansen offers these important reasons why business consulting services can help you achieve your goals:
1. Save Time and Money
When starting a new business, your time is one of the most important resources. Developing a team, discovering options to best contribute to productivity, and formulating a tactical marketing plan is what will ensure you have the means to profit in the future. However, additional financial issues such as completing due diligence and getting proper bank support will take up valuable hours. Every step matters because any potential oversight may cost your new business money. Partnering with a business consulting service means you get the support you need to focus on the future and ensure that you are operating under the most efficient means possible.
2. Preparing for Change
Even if you have done the research, determining how your business can properly function at the highest level to meet supply and demand still requires a certain amount of deduction. If you discover that your previous method is not optimal, you can risk disappointing and losing your customers. This can be a devastating blow to a new business. With professional assistance from a consulting service, you can continue to plan for the unexpected and evaluate the ongoing risks and opportunities for your business.
3. Continue to Grow
Using a highly skilled consulting service not only gives you the initial tools to start your new business and get it off the ground, but they provide important ongoing services to maximize profits. With our accounting services and wealth management experience, you can save valuable time to focus on the everyday operations of your business, and be comforted that you have the tools to keep growing.
Starting a new business is a high mountain but with proper support, you can have the ability to make the climb. At Hogan-Hansen we offer the tools to help your business, not only get off its feet, but keep moving well into the future. With consulting services, customized to fit the unique needs of your business, our team is ready to help you. Contact us today to learn more about the services we provide!
LEGAL DISCLAIMER: The information presented on this blog should not be construed as legal, tax, accounting or any other professional advice or service. You should consult with a professional advisor familiar with your particular factual situation for advice concerning specific tax or other matters before making any decision.