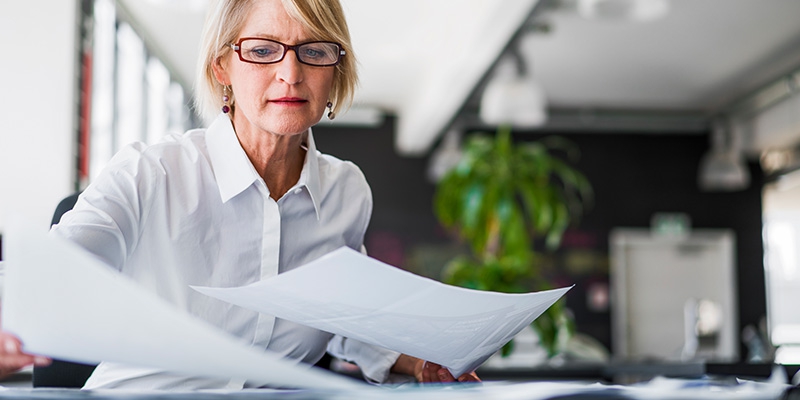 Keeping accurate track of your personal records is an important way to help organize your finances and ensure compliance. However, it can quickly become overwhelming. If you are flustered by the records you keep or throw out, it can lead to possible overlooked tax benefits. Don't lose your head under stacks of receipts and paperwork! Instead, get the facts from Hogan-Hansen to ensure you're ready when tax season hits.
Q: Do I need to keep all of my receipts?
A: The general rule on receipts is to keep the ones you specifically need for tax purposes such as donation slips or job related expenses, as well as large purchases or major home improvements.
Q: So what records do I have to keep?
A: To ensure that you have the records you need, follow the below guidelines.
Keep home improvement and real estate records secure until you sell your home plus an additional seven years.
For tax returns and supporting documents, the IRS has different rules based on the reason for the audit. As a good rule of thumb, keep your W-2s until you begin drawing Social Security.
For brokerage statements/investment records, keep your monthly statements for one year and your yearly statements for as long as you own the security, plus an additional seven years.
Monthly bank statements should be kept for one year and annual tax-related forms need to be retained for at least seven years.
For retirement plan statements, keep the annual summaries until you retire. The quarterly statements can be tossed out after one year, once you match the figures with your annual statement.
Pay stubs should be retained and used to verify the accuracy of your W-2, then they can be tossed.
Q: What's the best way to keep and dispose of these records?
A: Freeing up space for your financial records is beneficial, however, it's important to not be reckless about how you store and dispose of your files during the process. Make sure that all important documents are in locked cabinets and that any disposable items get shredded. Doing so not only keeps your important files safe, but can prevent potential identity theft from discarded papers.
Having a clean account of your financial records not only allows you peace of mind but it can help prevent overlooking potential tax benefits. For additional assistance in creating a stress-free tax season, Hogan-Hansen is here to help. Contact us today to find out how our team can work for you.
LEGAL DISCLAIMER: The information presented on this blog should not be construed as legal, tax, accounting or any other professional advice or service. You should consult with a professional advisor familiar with your particular factual situation for advice concerning specific tax or other matters before making any decision.